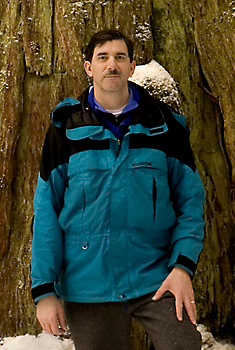 Background
After graduating from college with a bachelor's degree in Electrical Engineering, I moved to the Seattle, Washington area for employment. It was then that a seed sprouted, planted years earlier in a cross country family vacation from Alabama to Oregon. Along with visiting family in Oregon and friends (several of my father's military buddies), we drove through some of the great natural landscapes of the West - the Grand Tetons and Yellowstone of Wyoming, eastern Oregon and Crater Lake, the Pacific coast, the Redwoods of California, the Rocky Mountains of Colorado, Nevada, the Great Salt Lake in Utah. I had come back to a place that I had dreamed of for many years.
Shortly after moving to Washington, I took up the sport of mountain climbing. Mt. Rainier, dominant in the landscape of Seattle, called to me. I soon climbed it with friends, one of whom became my wife. At first, I thought I would climb Mt. Rainier and that would be the end of it. In the following years, climbing became more of a passion, to the point where I took a couple of climbing courses offered by the Seattle Mountaineers. My wife and the camera became constant companions in the mountains. Eventually my part time interest in photography became a full time passion.
Many years passed before this became a full time pursuit. I have been shooting since 1984, with an eye towards making it a full time occupation. In September of 2005, that time arrived.