Kevin Merchant Photography News 2013
PAST 2013 EVENTS
Winter Wings Festival (Klamath Falls, OR) - February 15 - 17
Wings Over Water (Blaine, WA) - March 16
Grays Harbor Shorebird Festival (Hoquiam, WA) - April 27
Art Walk (Mill Creek, WA) - June 13 - 5:00 PM to 8:00 PM
Meeker Days Festival (Puyallup, WA) - June 21-23
Art Walk (Mill Creek, WA) - July 11 - 5:00 PM to 8:00 PM
Wedgwood Art Festival (Seattle, WA) - July 13-14
Waterfront Art Festival (Mukilteo, WA) - August 3
Celebrate Woodinville Festival (Woodinville, WA) - August 10
Cranberry Festival (Bandon, OR) - September 14 - 15
Harvest Festival (Prosser, WA) - September 27 - 29
BirdFest (Ridgefield, WA) - October 5 - 6
Woodinville Holiday Craft Fair (Woodinville, WA) - November 2
Holiday Bazaar (Mill Creek, WA) - November 16
2013 FARMERS MARKETS
December 12, 2013
It is that time of year again to look back over images captured from the year and make a calendar selection. This was a particularly low production year for two reasons - my mother-in-law passed away in April and debilitating left shoulder pain that lead to a frozen shoulder. My wife and I were primary care givers for her mother so her passing has been painful on many levels. We have slowly been finding a new rhythm to our lives.
My shoulder pain was something else. As it progressed, my range-of-motion became alarmingly less and less. It got to the point where lifting my camera gear was not in the cards. Finding a comfortable sleeping position at night was not possible - it hurt no matter what position I was in. Many nights I would only sleep for two or three hours, wake up and not be able to get back to sleep. In April I finally went to see my doctor to see what could be done. He diagnosed my pain as being caused by tendon irritation in the rotator cuff, possibly from a past injury, even though I have no memory of such an injury. His recommendation? Physical therapy. The alternative was surgery, which I did not like the sound of. So, I began physical therapy sessions, twice a week for an hour each - the therapist stretched my arm in various directions for range-of-motion. Plus additional stretching and exercises at home. The PT sessions and the at-home stretching bordered on shear torture. Good thing I have a high tolerance for pain. The alternatives, however, were not acceptable.
But, after five months of therapy, I can say that this was the right thing to do, for me. I have most, but not all, of my range-of-motion back. The pain that I have now is not from my rotator cuff, but from the adhesions in my tendons that caused the shoulder to freeze up in the first place. I really only notice that when I am extending to the outer limits of my range-of-motion, which is where I still have some stiffness. To get beyond that, though, my joint would have to be hyper-extended.
All of that to say that, even though my photography production has been low, the Lord provides. I have had many opportunities that I like to call zero mile photography opportunities. I didn't travel anywhere, other than to my backyard - an azalea bloom, a rose bloom with rain drops, a bee on a chive bloom, a baby bunny, several bird feeder visitors during a cold snap, rain drops on a fir tree branch, ice crystals on a fir tree branch, a water drop formed from thawing ice. Not necessarily a vast number of images, but every one is a great addition to my image library.
And so, it only seemed appropriate to select something from this particular group of images for the 2014 calendar. And, there was one particular series of baby bunny images that stood out to me. The rabbit was cleaning itself, wiping its nose with its paws. And for one moment, it appears as though it is praying. It seems a fitting selection for the coming year.

Baby bunny praying
EOS 5D Mark III / 400mm f/4L AF / 1/400 S, f/5.6, ISO 800
My wife and I are thankful for all who have supported us this year. We are thankful to all of our many customers who have supported us. It is that time of year for us when we start making plans for the next festival season. We hope to see you again next year. We wish you all a wonderful holiday season. And for those who do celebrate it with us, Merry Christmas.
December 5, 2013
Occasionally, a photo opportunity walks right up to you. When it does, you have to seize the moment. I was recently in Bandon, Oregon on a working vacation with my wife. On one of the busy work days I noticed a young porcupine in the backyard, but did not have time to take any pictures. A day or two later, he showed up again and this time I dropped everything I was doing to set up to do some shooting. He made regular appearances while we were there so I had additional opportunities.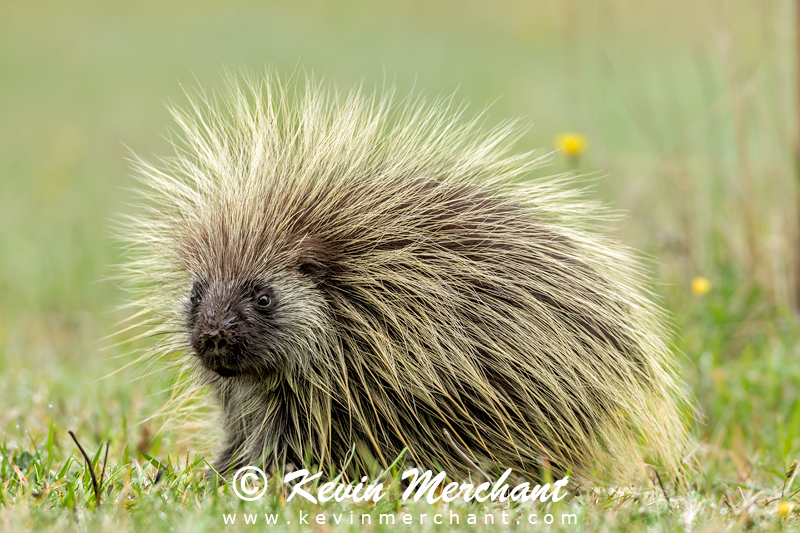 Young porcupine
EOS 5D Mark III / 500mm f/4L AF IS / 1.4x Teleconverter / 1/400 S, f/8, ISO 1600
They aren't exactly fast moving creatures, nor are they particularly alert (a wildlife photographer's dream subject), until you get close that is. I made one close approach to see what his reaction would be. Below is the result.

Back side of a young porcupine
EOS 5D Mark III / 500mm f/4L AF IS / 1.4x Teleconverter / 1/500 S, f/8, ISO 1600
One of the commonly held misconceptions about porcupines is that they are able to shoot their quills at an attacker - not true. However, whenever they are threatened, they will flare the quills on their rear end at the attacker and in this state, the quills easily become detached from the animal, much to the chagrin of the attacker. I suppose this is why some dogs can't resist the appearance of submission, ending up at the vet's office being the victim.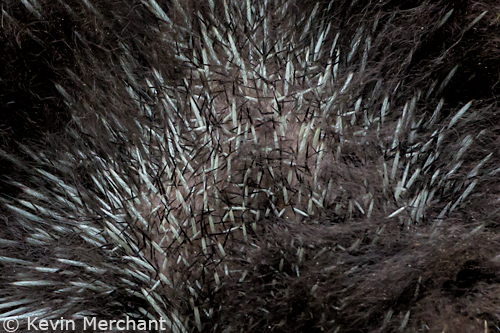 Back side of a young porcupine
EOS 5D Mark III / 500mm f/4L AF IS / 1.4x Teleconverter / 1/500 S, f/8, ISO 1600
December 2, 2013
On January 3, 2011, I received an inquiry for the image below. In what I assumed was the most unlikely of ways, this image was found in an Internet search for trumpeter swans. It certainly wasn't found because I'm famous or something, trust me on that one.
The individual wanted to use the image for a "field guide to eastern waterbirds in flight ('Seawatch')" and would I license it? Well, yes, yes I would. I prepared the image per his requirements and sent it off. A short time later I received payment. Two years came and went without a word about the book. Then, sometime this summer I heard from him saying I would be receiving a complimentary copy of the book.
The book is Peterson Reference Guide to Seawatching, Eastern Waterbirds in Flight, by Ken Behrens and Cameron Cox. The significance, for me at least, is that this is my first published image and no less than in a Peterson Reference series; page 29 if you care to track it down.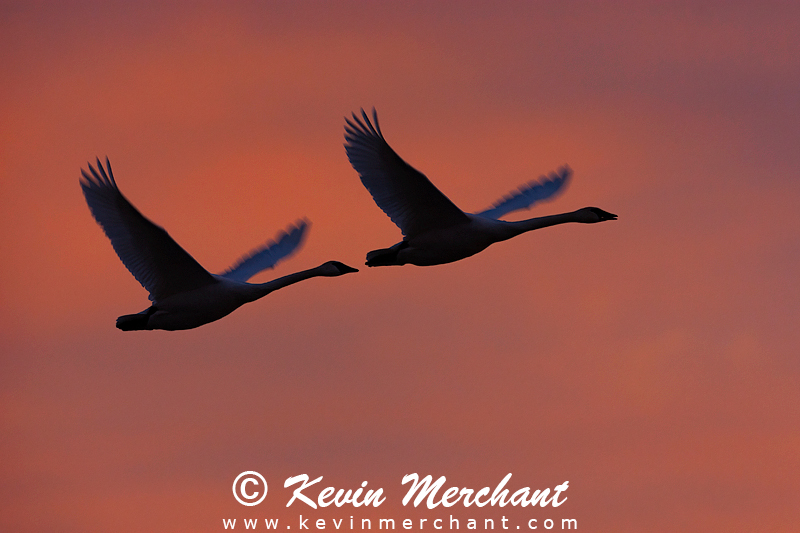 Trumpeter swans in flight
EOS 1D Mark III / 500mm f/4L AF IS / 1/125 S, f/8, ISO 800
November 4, 2013
The Woodinville Holiday Craft Fair was a success for us. A big thank you to all of the customers who braved the high winds and traffic backups due to power outages to venture out for some holiday shopping. And, a big thanks to the organizers and volunteers from SEPAC that put this event on. And, for a small event like this, I was amazed at all of the signage I saw in the surrounding communities for the event as it really helps draw attention to the event.
The Holiday Bazaar in Mill Creek will be our last event for 2013. This is being held at Penny Creek Elementary School. Admission is FREE and you get one FREE raffle ticket for hourly drawings. And, I see that all of the vendor spaces have been sold, so the show should have plenty of shopping selections. We are looking forward to participating.
Holiday Bazaar
Saturday, November 16th - 9AM to 5PM
Penny Creek Elementary School
4117 132nd Street SE, Everett
October 28, 2013
BirdFest in Ridgefield was a success for us. Unfortunately for the festival the Ridgefield National Wildlife Refuge was closed due to the government shutdown. If only the shutdown had been delayed by a week. Many of the events had to be cancelled which was a major disappointment.
Because the refuge was closed, we went looking for other birding opportunities in the area and based on a tip, found a corn field with sandhill cranes (and a few hundred Canada geese). I was able to do some shooting Saturday evening and Sunday morning/evening. Nice to know.
We are looking forward to the Woodinville Holiday Craft Fair coming up this Saturday. This is an annual fund raising event for the Special Education Parent/Professional Advisory Council, held at the Woodmoor Elementary School in Bothell.
Woodinville Holiday Craft Fair
Saturday, November 2nd - 9AM to 4PM
Woodmoor Elementary School
12225 NE 160th Street, Bothell
October 1, 2013
I think it would be fair to say that the Prosser Balloon Rally this past weekend was a disappointment for everyone in attendance - the balloons were not able to lift off on any of the three days of the rally due to wind and rain.
However, that did not stop the Harvest Festival in downtown Prosser from being a success for us. At least for the two days we were there - Friday and Saturday. It was just too windy to leave our booth up overnight Saturday, with the storm warnings that we were hearing about. Had we stayed, we would have been one of about six remaining vendors.
We are thankful to all of our customers for braving the weather and stopping by. You are the ones who made it a success for us. Thank you.
We are headed to Ridgefield, Washington this weekend for BirdFest. I am hoping for improved weather so I am able to do some shooting at Ridgefield National Wildlife Refuge. Last year I had one good day of weather with good opportunities of great blue herons.
September 21, 2013
The 2013 Bandon Cranberry Festival was a success. I thank all those that stopped by to look, chat, visit and otherwise shop. I especially want to thank all who made purchases as it is you who make it successful for me to be there.
My farmers market season has come to an end, both in Bothell and Woodinville. I can say that my participation in both markets was a success. I look forward to next year. A big thanks to all of my customers this year.
Next weekend, I am participating in the Prosser Harvest Festival, held in conjunction with the Prosser Balloon Rally, and I am looking forward to doing some shooting. The morning lift-offs are dependent on good weather, so I'm hoping for that.
August 11, 2013
We had a successful Celebrate Woodinville Festival on Saturday. I wish to thank all of my customers for stopping by and making it a success. We had a day of great weather, although the beginning looked a little iffy, and the end had some light rain showers. Our booth location had shade most of the day so we were never too hot. The crowds came out to see what it was all about. And, yes, we saw many of the bassett hounds from the parade. We even were able to listen in on the live music in the park.
Now it's back to farmers market activity until the middle of September when I will be returning to Bandon, Oregon for the annual Cranberry Festival. I'm looking forward to being back down that way and participating in the festival.
August 5, 2013
After two sopping wet days at farmers markets on Wednesday and Friday, the sunshine and warm temperatures were a welcome sight for the Mukilteo Waterfront Art Festival on Saturday. It certainly brought the shoppers out for a nice day in the sunshine. We had a successful festival and as always, are grateful for our customers.
We are looking forward to the Celebrate Woodinville Festival this coming Saturday, August 10th. It is a one day show and it is a FREE event. Checkout the web site for a full day's worth of events - pancake breakfast, bassett hound parade, live music in the afternoon, and a few other events.
Celebrate Woodinville Festival
Saturday, August 10th - 10AM to 6PM
131st Avenue NE, Woodinville
July 29, 2013
The weekly farmers markets continue to be fruitful (pardon the pun) for me. Many of the shoppers are clearly mission oriented for fresh produce and don't slow down to browse any of the other booths. Fortunately, there are enough folks out browsing and having a look at the arts & crafts booths to make the effort worthwhile.
This coming Saturday I am participating in the Mukilteo Waterfront Art Festival, located in the historic Lighthouse Park. It's a one day show and best of all - it's FREE. I hope to see you there.
Mukilteo Waterfront Art Festival
Saturday, August 3rd - 10AM to 7PM
BOOTH 3 - Lighthouse Park, 609 Front Street, Mukilteo
July 15, 2013
It's another sunny day here in the Pacific Northwest. Ah, summer. We had exceptional weather this past weekend for the Wedgwood Art Festival, located in the Wedgwood community of Seattle. This is a very well organized festival that is extremely artist friendly. There were many signs advertising the event along the routes that I took getting there - more than I've seen for any other festival that I have participated in. I couldn't have asked for better.
Suffice it to say that I did have a successful weekend in Wedgwood and a big thanks to all of my customers.
Last Thursday I was at the Mill Creek Art Walk. I believe the coolish evening played into a lower turn out than I experienced in June. Nonetheless, the Central Market was very accommodating in providing a display space and I would like to thank them. I have to admit, that I might find it a bit strange to encounter artists in a grocery store, but there were a lot of curious folks that appreciated the encounter.
I just added another festival to my schedule - the Mukilteo Waterfront Arts Festival. Due to a communication snafu, I thought I had been juried out. I am looking forward to participating this year - in years past I have had schedule conflicts.
July 9, 2013
Kevin Merchant Photography was selected as the most visually attractive and customer friendly Arts & Crafts booth at the recent Meeker Days Festival. A big thanks to the Puyallup Main Street Association for this award.
On another note, I will be participating in the Mill Creek Art Walk again this coming Thursday (July 11th). My display, featuring landscape & nature photography, will be located in the Central Market, 15605 Main Street. The weather is shaping up to provide another pleasant evening walk for art enthusiasts.
And then, Saturday and Sunday I will be participating in the Wedgwood Art Festival, located in the Hunter Farms Tree lot, on the corner of 35th Ave NE & 80th St in Seattle. The festival is in its 8th year, and I am looking forward to participating.
June 24, 2013
I had a really great turn out for the Mill Creek Art Walk two weeks ago. The nice weather didn't hurt. The People's Bank lobby was a really great space to be in and the people (pardon the pun) were really great to work with as well.
I really do appreciate the opportunity provided by the Mill Creek Art & Beautification Board to have my work on display. It is great to work with the board members who are very supportive in making sure that everything goes well for the artists.
As mentioned before, birds were exclusively on display for the June event. I will be participating again on July 11th at a location still to be announced. This time, the display will be exclusively landscape photography. It's kind of fun to put the emphasis on one area that I have spent many years working in.
June 20, 2013
June 20th, the summer solstice, the longest day of the year. I'm looking out the window at the rain coming down. I'm hoping it dries up by tomorrow morning when I'm in Puyallup, setting up for:
Meeker Days Festival
Friday - Noon to 9PM
Saturday - 10AM to 9PM
Sunday - 10AM to 5PM
BOOTH 24 - Pioneer Ave, west of Meridian
We are not allowed to drive up to our booth space to unload, per fire department restrictions (restrictions I have not encountered before), so everything has to be hand carried in from where ever I can find parking. Ugh. This may be the deal breaker for next year. Thankfully, they have the commercial booths segregated off from the craft booths, so there's a plus.
Last year we were located on the lawn next to the library. Evidently, that didn't work out so well since this year we are in the streets. I am definitely hoping for better results than last year.
June 11, 2013
I am participating in the Mill Creek Art Walk this coming Thursday (June 13th) and will be at People's Bank from 5PM to 8PM. This month will be featuring birds and next month will be featuring landscape photography at another location, to be determined. Come on out and enjoy an evening of art and music. I hope to see you there.
June 10, 2013
The farmers market season has begun for me and I'm participating in Friday and Saturday markets this summer - Fridays at Bothell Farmers Market located in the Country Village, Bothell, market hours from noon to 6PM and Saturdays at Woodinville Farmers Market, market hours from 10AM to 4PM.
The first week has gotten off to a roaring start. As with festivals, it is hard to gauge what a typical day is for foot traffic, but I was told that it would be picking up as the produce season comes along.
It was a bit chilly on Friday due to windy and overcast conditions. As I drove south to go home, the sun was out and considerably warmer. Must have been the convergence zone effect (you'd have to live here to understand what that is). Saturday started off overcast but warmed up as the day went on. And, I had my helper in the morning so the set-up went quicker than on Friday.
I'm still tweaking my booth as I have a new canopy for quicker set-ups. I am also taking quite a bit less inventory than for the multi-day festivals where I have more time for set-up/tear down and more space inside the booth. I will be rotating inventory throughout the summer to keep it interesting for customers.
I won't be able to be at either market every week this summer due to other festival participation, so see my CALENDAR for the weeks I am expecting to be in attendance.
If you are in the vicinity of either of these markets, I highly encourage you to check them out. You will find freshly picked produce, fresh cut flowers, a variety of hand crafted items, and of course I'd love to see you.
April 29, 2013
The Grays Harbor Shorebird Festival this past weekend was a success. A big thanks to all the folks who stopped by to chat, look, shop and buy. Also, a big thanks to all the volunteers who put in lots of time and energy to make this festival happen. There are many great "behind the scenes" people who put together the field-trips and presentations, as well as a variety of educational activities for the kids. It's a great way to get children interested and enthusiastic about nature.
I'm afraid to say it was very typical Pacific Northwest weather for this time of year - misty wet. But, if you come prepared for that, I guarantee you the large flocks of migrating birds more than make up for the damp and cold. Plus, it's great to bump into so many other bird enthusiasts.
I'm not expecting to make it out in the field for the migration this year due to personal circumstances, but hope to be getting back out soon. Most of my birding has been looking out at the backyard feeders - brown-headed cowbirds, goldfinches, pine siskins, red-winged blackbirds, hairy woodpeckers, downy woodpeckers, white-crowned sparrows, golden-crowned sparrows and evening grosbeaks (one of my favorites).
March 20, 2013
Today is the vernal equinox, the first day of spring. The trees have started leafing out here, we've had crocus and daffodils in bloom for awhile now. The red-winged blackbirds have been here for a month already. Yesterday, I saw swallows flying over the pond feeding. So, it must officially be spring.
Appropriately, I have finally gotten some of last year's spring bird photos up in the NEW section of the GALLERY. I've added 344 new images since the first of the year, some from this winter and many more from last year.
March 4, 2013
Well, February flew by and here it is March with the crocus and daffodils in bloom. My trip to Klamath Falls is now documented in the NEW section of the GALLERY. As anticipated, freezing cold and snow were the order of the day for the trip. An unusual (so I was told) month long cold snap froze all of the lakes. There were a few small pockets of water where the birds tended to congregate, far away from the roads.
Were it not for the irrigation canals it would have been very slim pickings as far as getting close enough to shoot some, but not all of the birds. After shooting from my truck for a bit, I realized I was still 15 to 20 feet from the edge of the canals and whenever I approached, the birds would move to the far side of the canal. I resorted to a portable blind set-up right at the edge of the canal - Kwik Camo blind, camera & lens mounted on a tripod, and me sitting on a three-legged stool. After I got all set up and hidden away, the birds would eventually come back. This worked really well. So well, in fact, that I asked myself why I hadn't done this before. Now I know.
A day of snowfall with really bad light was my last day in town. The next day it was time to load up and head home. The trip was not as productive as I had hoped, but that is not to say the birds weren't there. This is a spectacular birding region. Everywhere you looked, there were hawks perched on something - a fence post, a tree, a sign, the ground. And bald eagles were everywhere, but mostly far away sitting on the ice watching tundra swans, snow geese and northern pintails. Did I mention the tundra swans, snow geese and northern pintails, and all kinds of other waterfowl? If you do go to Klamath Falls this time of year, you have to be prepared for the weather and if possible, have a few days to wait out bad weather. Of course, for birders the weather may not be as much of a factor.
This location remains high on my list, but it will have to wait for another time when I am better situated for a longer visit to do some shooting.
The Winter Wings Festival, in Blaine is coming up in a couple of weeks. This will be my fourth year participating in this local festival and I'm looking forward to it. While I am only there on Saturday, the festival has activities on Friday and Sunday as well. The link above has more information.
January 24, 2013
First came the rain ...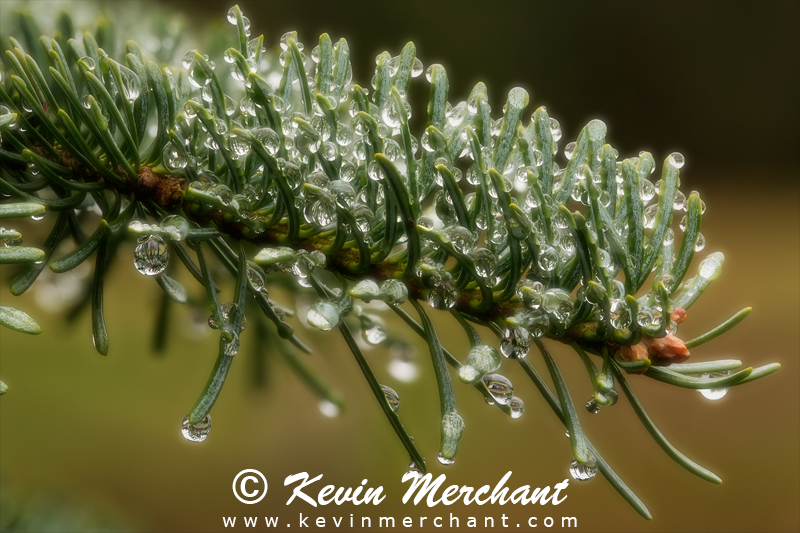 Rain drops on fir needles
EOS 5D Mark III / 100mm f/2.8L AF Macro IS / 1/6 S, f/8, ISO 100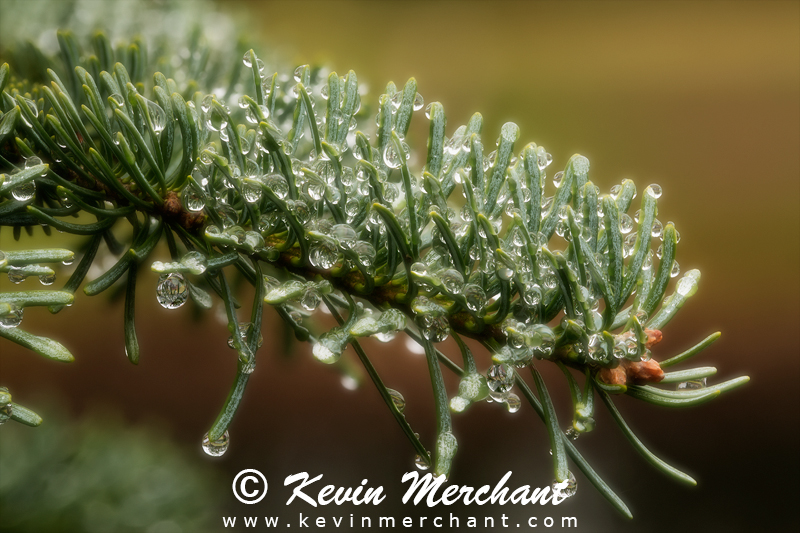 Rain drops on fir needles
EOS 5D Mark III / 100mm f/2.8L AF Macro IS / 1/6 S, f/8, ISO 100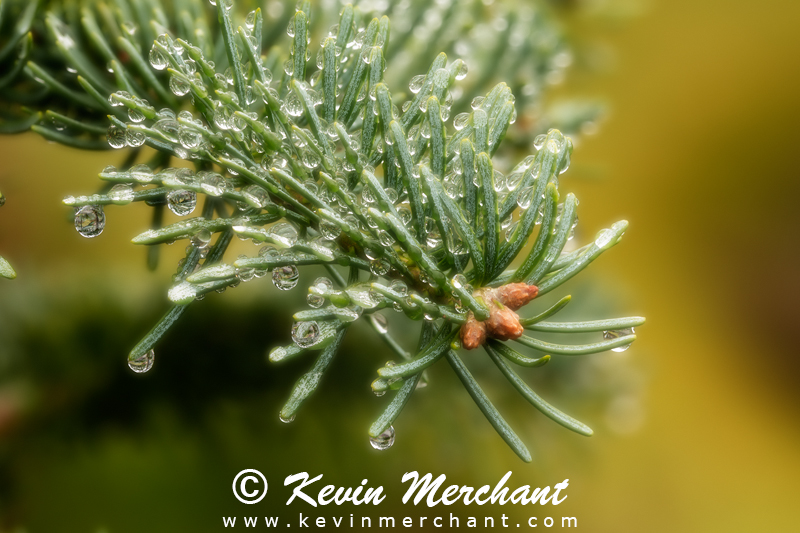 Rain drops on fir needles
EOS 5D Mark III / 100mm f/2.8L AF Macro IS / 1/8 S, f/8, ISO 400
Then came the freeze ...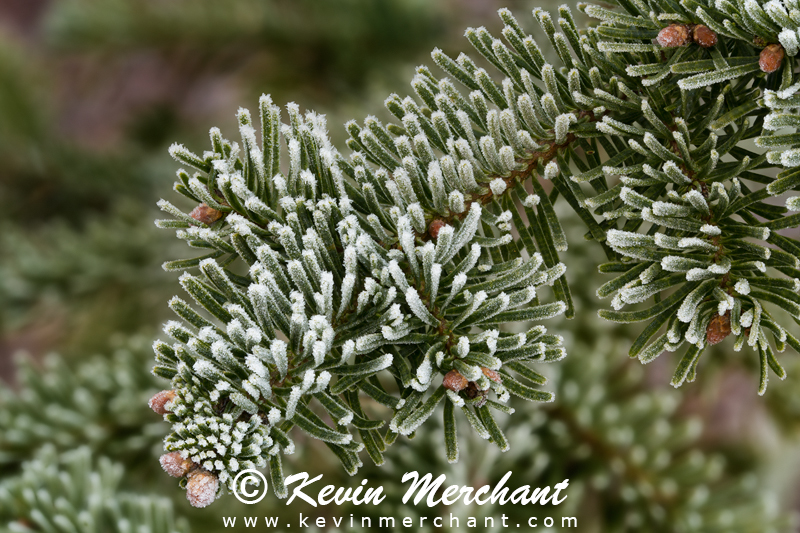 Ice crystals on fir needles
EOS 5D Mark III / 100mm f/2.8L AF Macro IS / 1/5 S, f/11, ISO 400

Ice crystals on fir needles
EOS 5D Mark III / 100mm f/2.8L AF Macro IS / 1/8 S, f/8, ISO 400
The cold snap stayed around for several days. When that happens all the little song birds have to consume more food which is harder to find this time of year. And, they are much more tolerant of me ...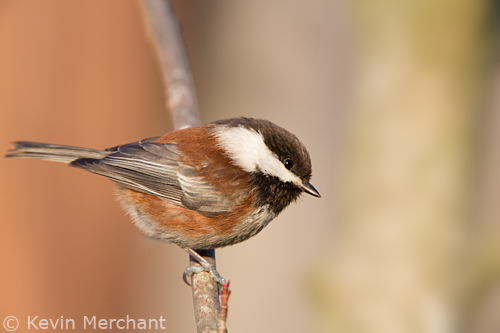 Chestnut-backed chickadee
EOS 5D Mark III / 500mm f/4 AF / 1.4x Teleconverter
EF12 II Extension Tube / EF25 II Extension Tube
1/500 S, f/5.6, ISO 800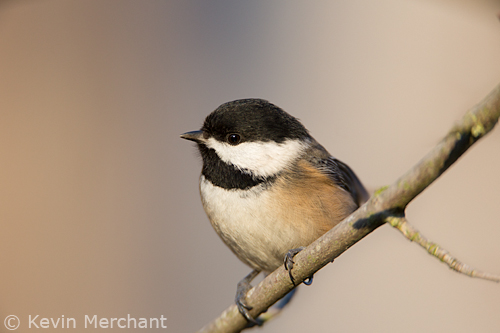 Black-capped chickadee
EOS 5D Mark III / 500mm f/4 AF / 1.4x Teleconverter
EF12 II Extension Tube / EF25 II Extension Tube
1/400 S, f/5.6, ISO 800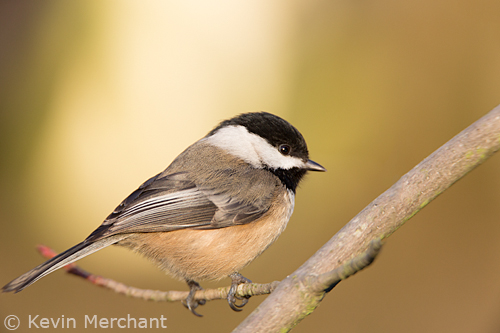 Black-capped chickadee
EOS 5D Mark III / 500mm f/4 AF / 1.4x Teleconverter
EF12 II Extension Tube / EF25 II Extension Tube
1/400 S, f/5.6, ISO 800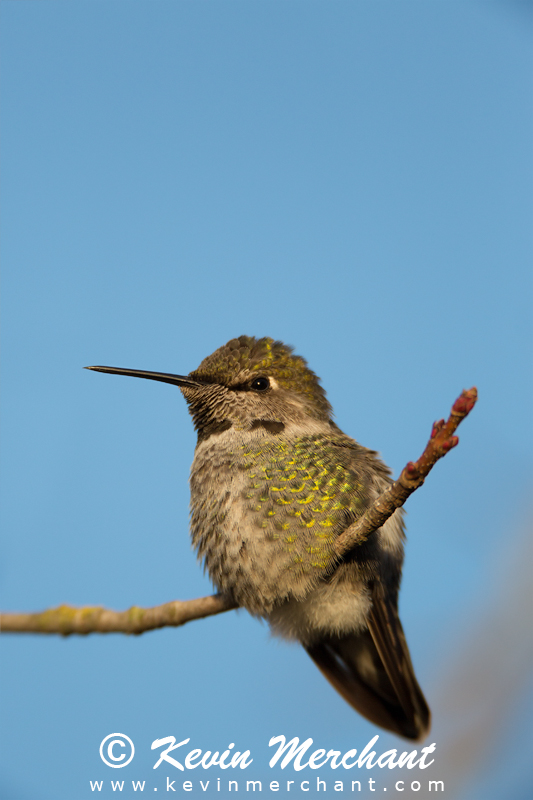 Female Anna's hummingbird
EOS 5D Mark III / 500mm f/4 AF / 1.4x Teleconverter
EF12 II Extension Tube / EF25 II Extension Tube
1/1250 S, f/5.6, ISO 800
Then the cold snap ended ...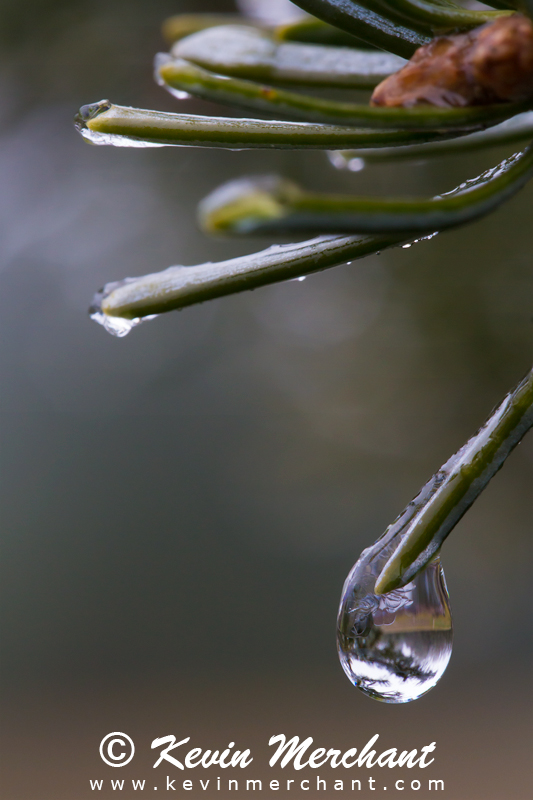 Water drops on fir needles
EOS 5D Mark III / 100mm f/2.8L AF Macro IS /
EF12 II Extension Tube / EF25 II Extension Tube
1/20 S, f/14, ISO 1600
And, I managed a trip to Ocean Shores, with a friend, for snowy owls, thanks to my wife who stayed home to take care of things there.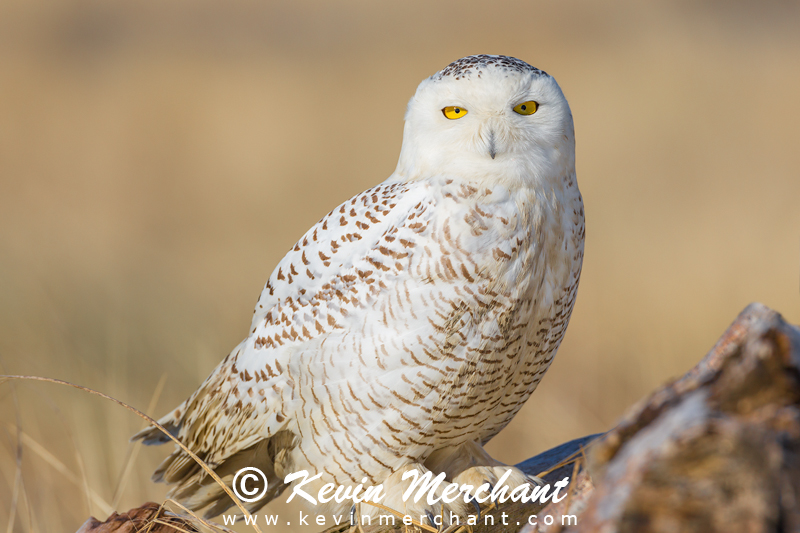 Snowy owl
EOS 5D Mark III / 500mm f/4 AF / 1.4x Teleconverter
1/1000 S, f/8, ISO 200
If you missed my 2012 end-of-year ramblings, they are archived in the 2012 Archive link at the top of this page.
Coming up next month is the Winter Wings festival in Klamath Falls, Oregon. I have wanted to go to this area at this time of year for a long time. This festival affords me the opportunity for some sales along with some shooting. I am looking forward to it.
What's there? Glad you asked. Snow geese, sandhill cranes, bald eagles, lots of other raptors, owls, and plenty of water fowl. I will hopefully keep a list and update it after I'm back.
January 2, 2012
I wish a prosperous and happy New Year to everyone. It is solidly winter here in Redmond - the pond has frozen over and we're bringing the hummingbird feeder in at night to keep it from freezing. We have only had threats of snow here but other parts of the state have already seen their share of the white stuff.
I still have the CLEARANCE SALE going on - in fact still waiting for the first buyer. Once the clearance prints are sold, they will no longer be held in inventory.
Supplies are limited and clearance prices are good while supplies last. Mat colors are as designated in the Finished Size section for each print.